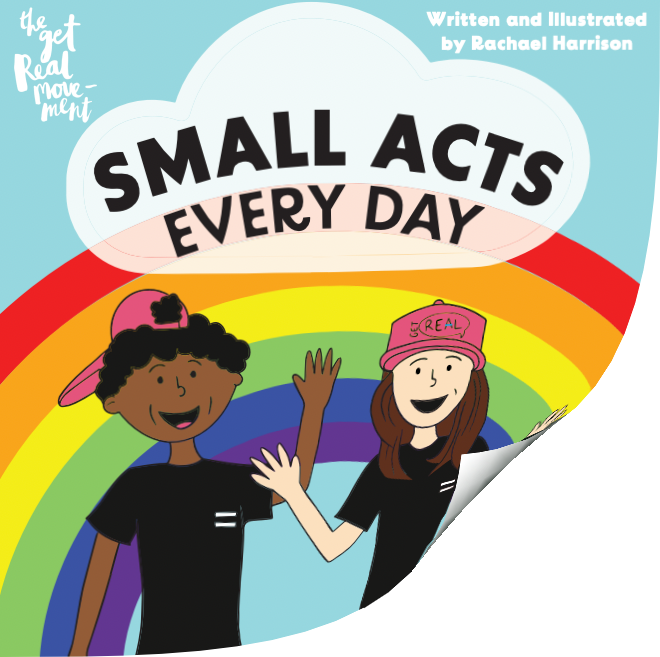 Small Acts Every Day Children's Book
First 100 people to use the discount code "essie10" will receive a 12-piece nail polish Pride kit & 10% OFF!
Small Acts Every Day is a children's picture book about a student's journey of feeling different and the struggle to fit in. It's an excellent mental health/anti-bullying story that highlights the challenges that many students face. This book teaches, encompasses and celebrates Get REAL's core value: Kindness, Uniqueness and Support. Small Acts Every Day encourages students to tell their story, seek support from one another and invites readers to ask themselves, "What small act can I do?"
Get REAL presents: Small Acts Every Day 

Written & Illustrated by Rachael Harrison 
Funding Support by Purdys Chocolatier
Grade: K-3 (also ideal for ages 9 and above to read this message)