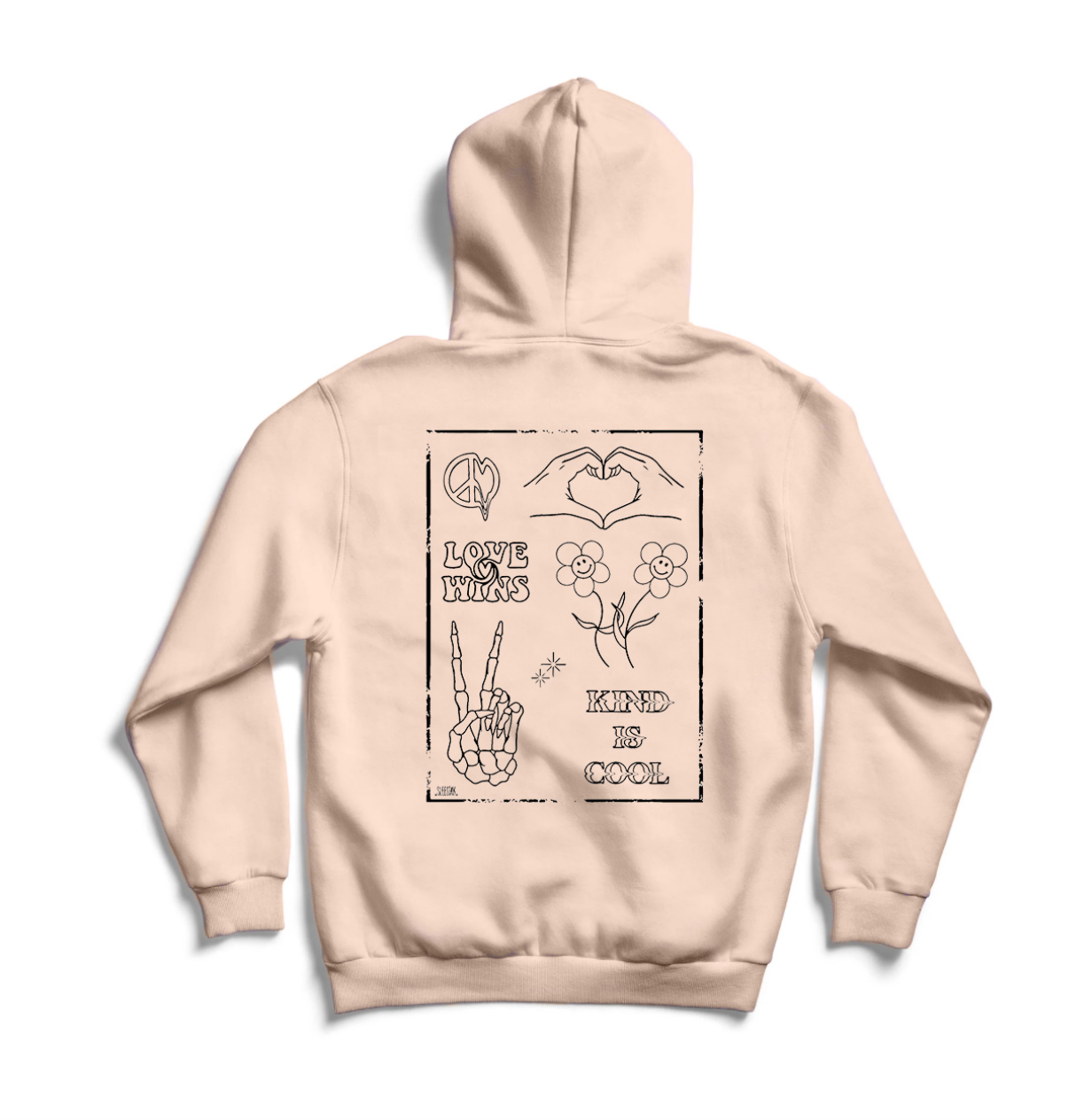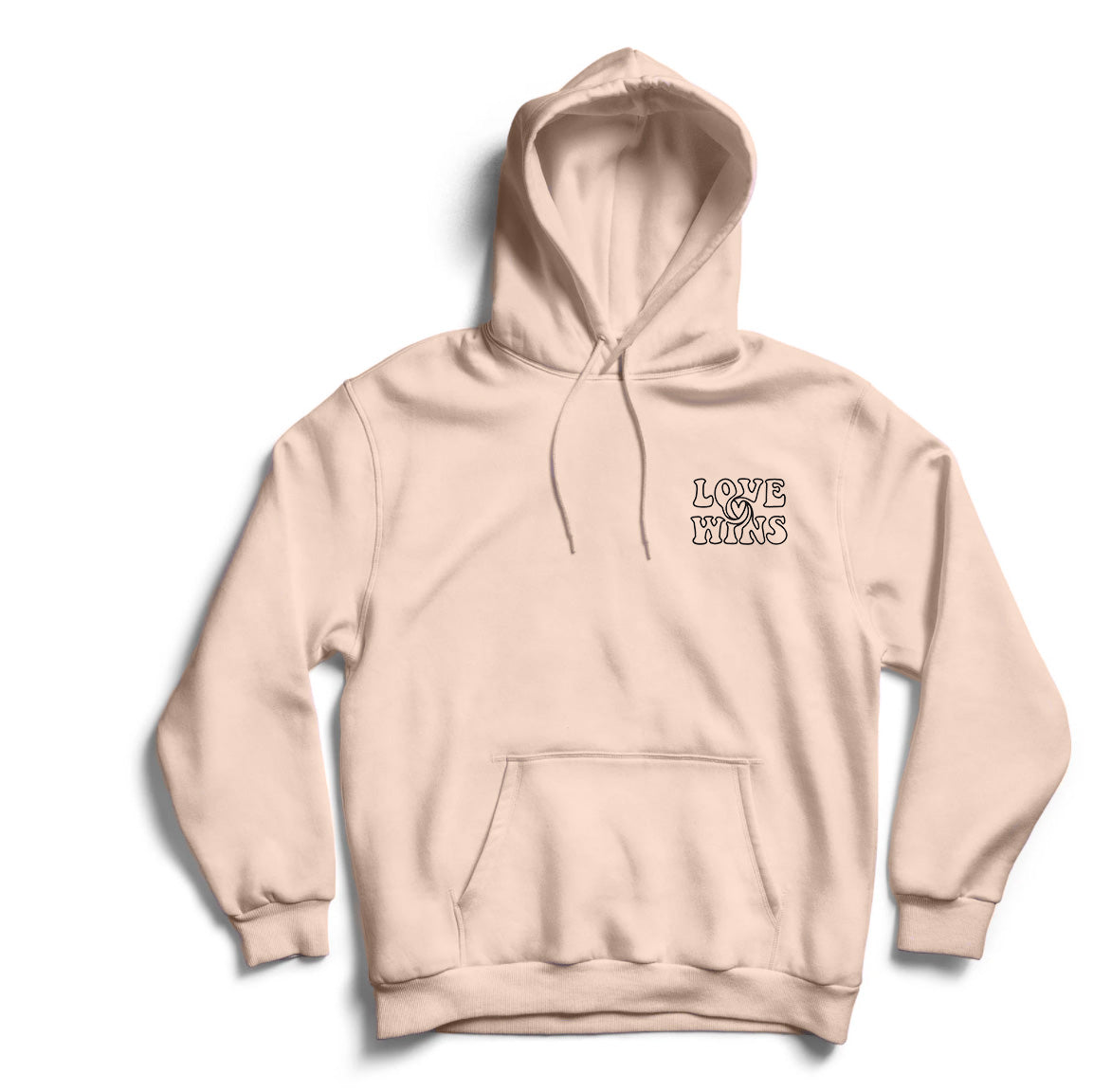 Love Wins - Beige Hoodie
Love Wins. Kind Is Cool. Thank you Scott Borkowski aka @x.sleestak.x for supporting our work combatting discrimination in schools through this limited collaboration.  
Please note: Most of our items are shipped using FedEx and they do not deliver to P.O Box. Please provide a full address so you can receive your items! If you input a P.O Box address and it's sent back to us, refund will be granted minus shipping cost. If you do not have an alternative address, reach out to merch@thegetrealmovement.com
Refund policy for orders outside of Canada: No exchanges or returns for orders outside of Canada. As per our policies, if your item is damaged, or we shipped the wrong size to you, or another comparable error, we will of course replace it. But beyond that, we are unable to create return labels for orders outside of Canada.
Sizing Chart:

50% cotton, 50% polyester.  Washing instructions: turn inside out before washing, and hang to dry.