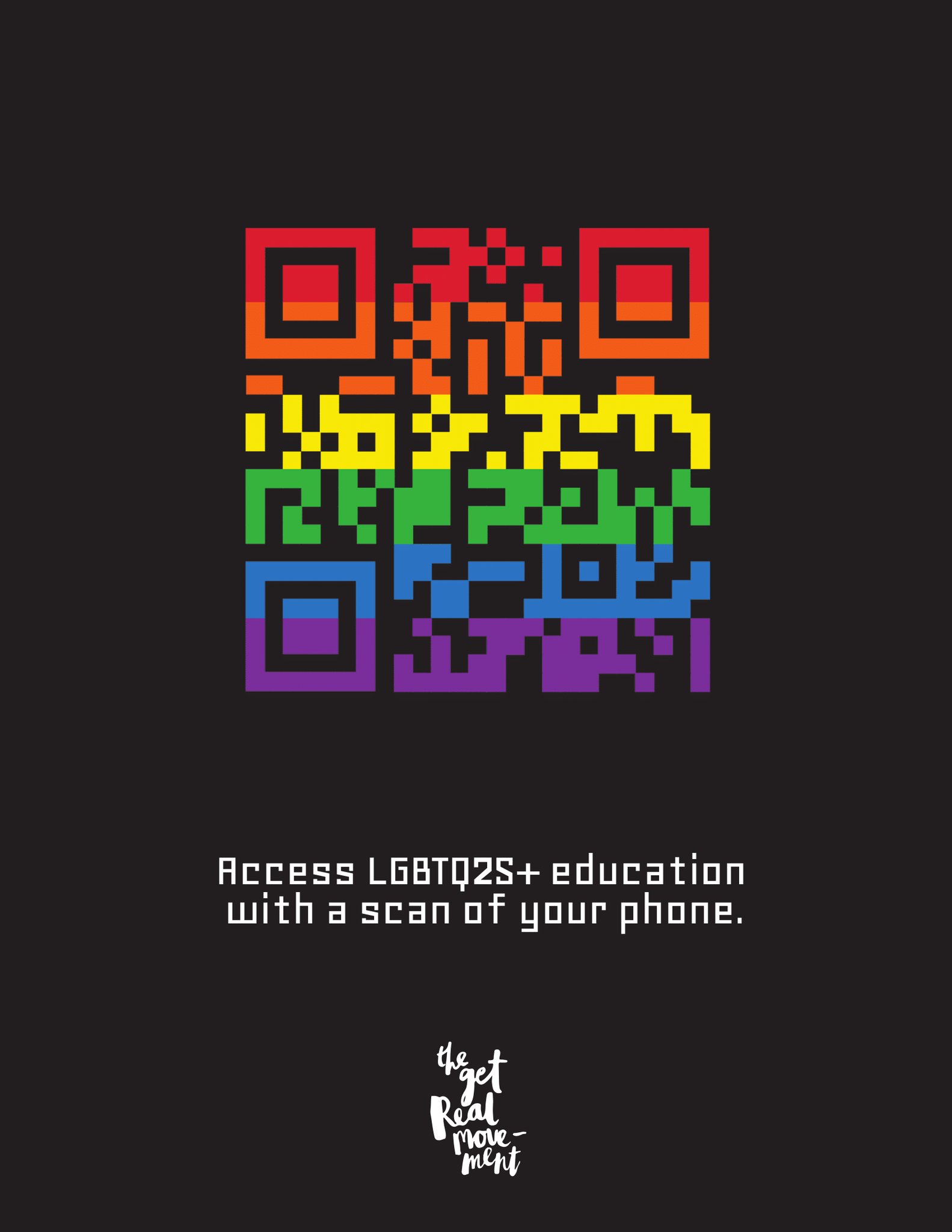 LGBTQr Code Poster - Pride Colours
The QR Code on this poster leads any smart phone to open our educational microsite: www.lgbtqr.com.
The site contains terminology, answers to frequently asked questions that our facilitators receive when speaking in schools, and additional resources!
This poster is downloadable! If you would like to support our work, feel free to buy a shirt, or make a small donation to our work in schools here: https://building-bridges.causevox.com!
Please note: This product is a downloadable pdf. not a physical copy.