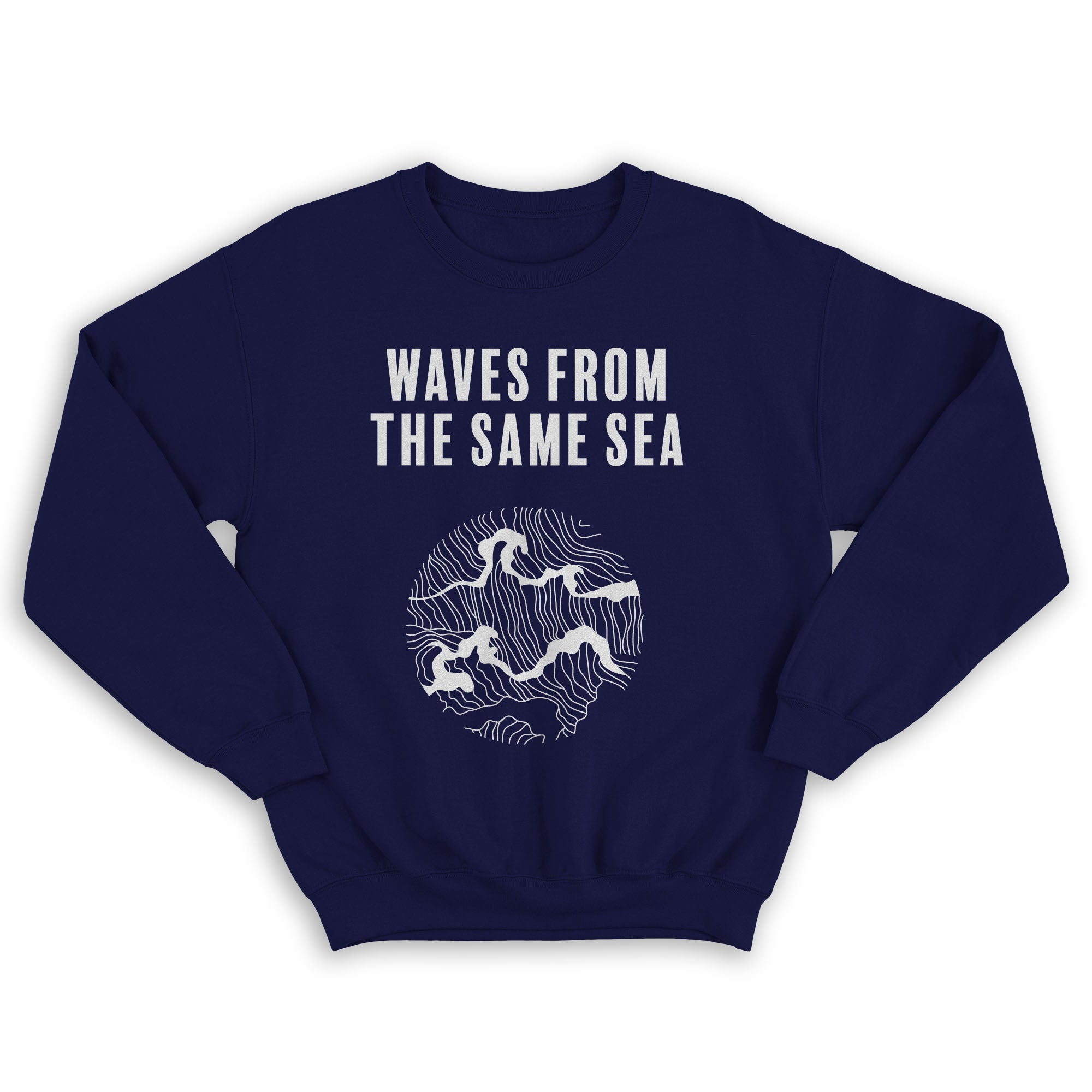 Waves - Navy Crewneck
Please note:
Most of our items are shipped using FedEx and they do not deliver to P.O Box. Please provide a full address so you can receive your items! If you input a P.O Box address and it's sent back to us, refund will be granted minus shipping cost. If you do not have an alternative address, reach out to merch@thegetrealmovement.com

A note on stock & sold-out sizes:

Being a non-profit organization, almost all of our funds have to go to back into our programming, such as our Workshops. Because of this, we can only afford to keep so much stock on hand.
That being said, we do place orders frequently, and most of the items in those orders are customers pre-reserving to ensure their size doesn't sell out. So - if your size is out of stock, and you wish to be placed on the pre-order list, please don't hesitate to email merch@thegetrealmovement.com with your size and mailing address!
Refund policy for orders outside of Canada: No exchanges or returns for orders outside of Canada. As per our policies, if your item is damaged, or we shipped the wrong size to you, or another comparable error, we will of course replace it. But beyond that, we are unable to create return labels for orders outside of Canada.
We promise you're not bothering us - on the contrary, we really appreciate the support so much. 
Love, 
The Get REAL Team
Sizing Chart:
50% cotton, 50% polyester. Washing instructions: turn inside out before washing, and hang to dry.