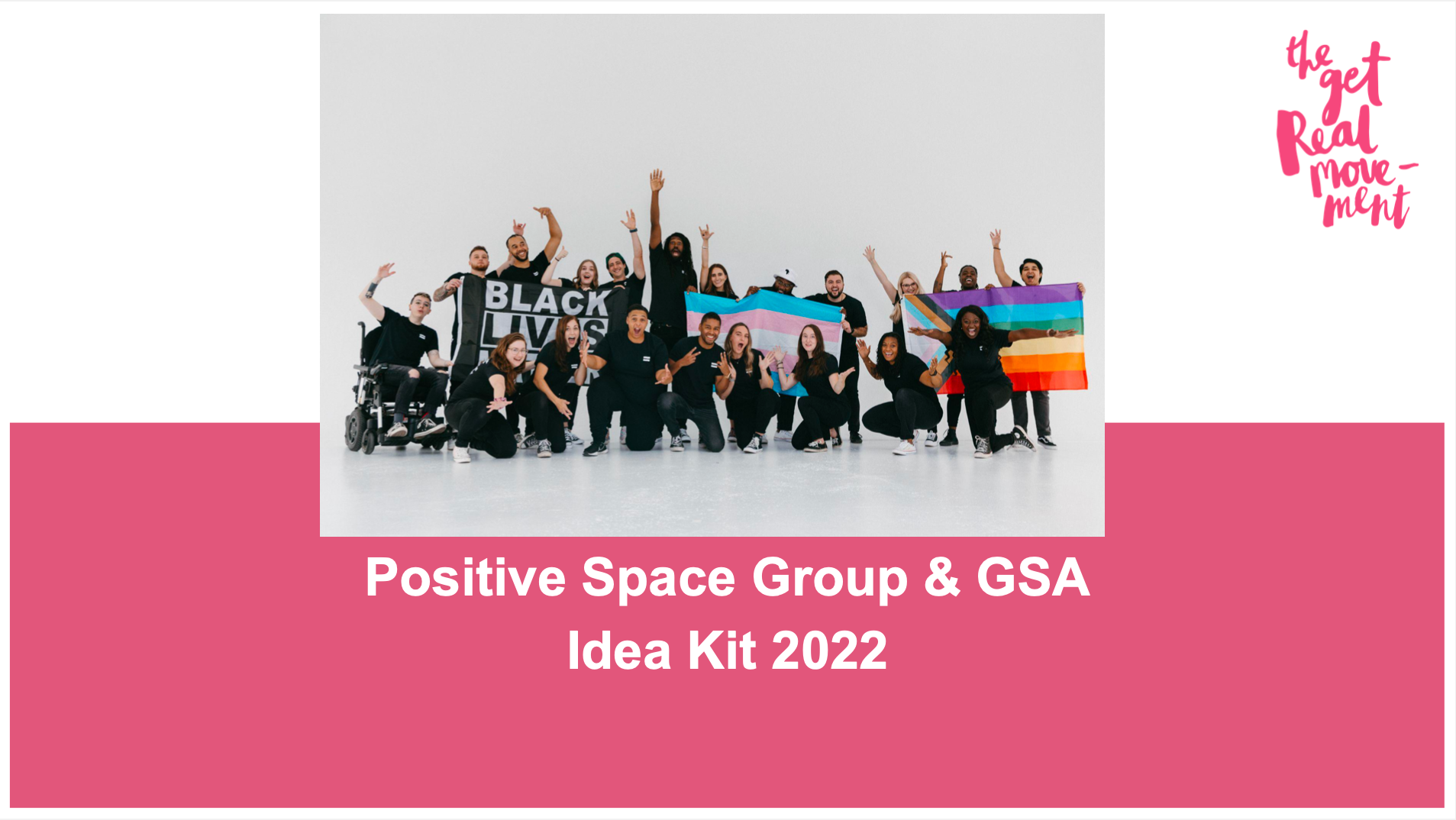 GSA Idea Kit 2022-2023
Our GSA Idea Kit contains seven GSA initiatives that we have either helped schools execute in the past, or that we have seen schools have success implementing in their school. 
We also offer our GSA Workshop, which is a more in-depth look into our own methods of combatting discrimination, paired with a brainstorming session led by Get REAL team members. 
For more information about a workshop, please email Marley at marley.bowen@thegetrealmovement.com!